After buying the LXT conversion for my MLST2 at the beginning of the year, I have really been wanting to get a TEK18 for one of my RC18's. I figured I would turn my RC18R into a T during the conversion, but after ordering the TEK chassis all that went out the window. Instead of swapping the chassis on an existing 18, I figured I would do a custom, ground up build. Here is what I have so far:
EXOTEK TEK18X
RED
EXOTEK Gear Cover Set
RED
EXOTEK Slipper
EXOTEK Servo Mounts
HiTec HS-81MG Servo
GPM Titanium Diff outdrives
GPM Titanium King Pins
Complete Titanium Screw Set
TheToyz Aluminum Wide Track Kit
TheToyz Extended CVD's
FullForce Rubber Sealed Ball Bearings
GPM Aluminum Rear Hubs
RED
GPM Aluminum Front Knuckles
RED
GPM Aluminum Gearboxes
RED
Steel Differential Input and Output Gears
Associated Turnbuckles
Associated Shims
Associated Balls
Of course, here are the pics before the build begins: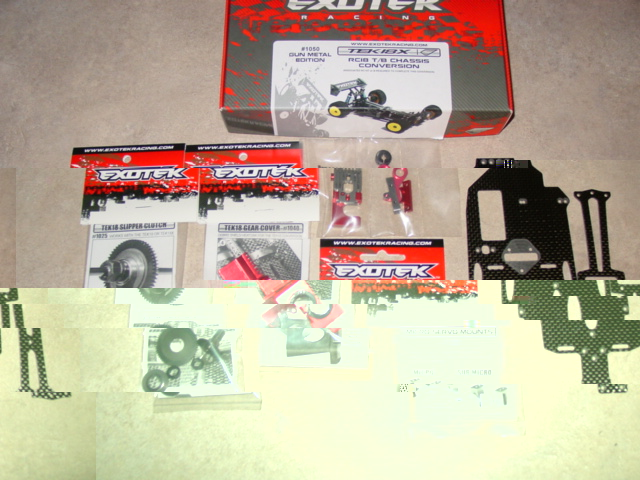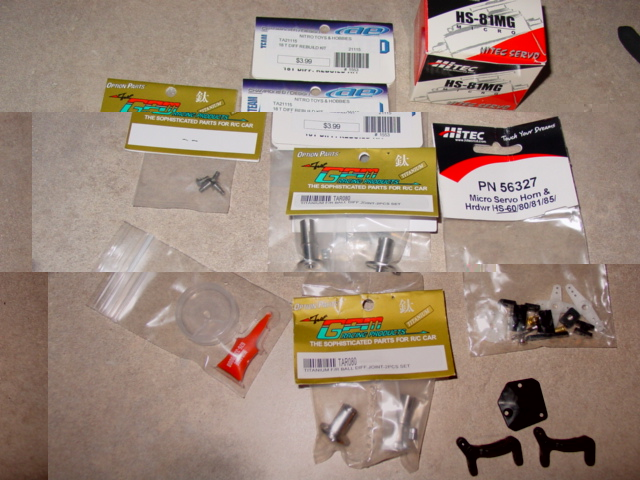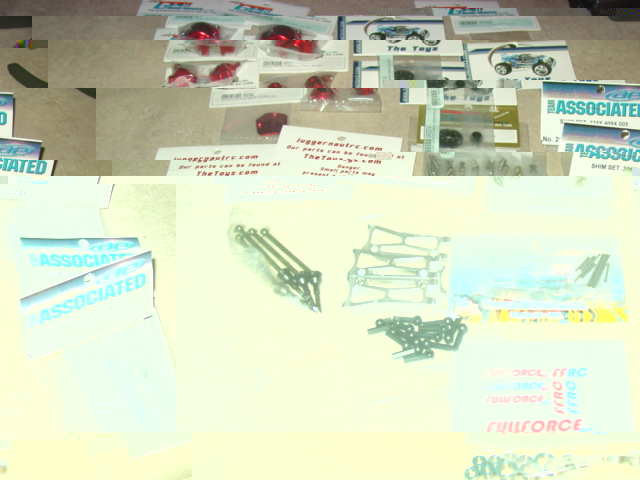 I have another order to make in a few days for some other needed pieces to get this thing into a roller (shock towers front and rear, RED alloy castor blocks, and shocks). Still undecided on the BL powerplant I am going to use, but will be going BL for sure and li-po. All of this will be controlled with a newly acquired M8 with a 2.4 Spektrum module.